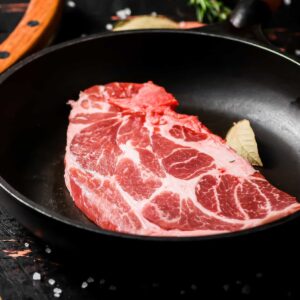 OMG … what have I gotten myself into?
Let me back-up a minute. About a month ago, The Hubster decided it was time for us to take our blood pressure. I don't like hate having my blood pressure taken. Why? Because in my head, I'm visualizing that cuff cutting my arm in half before I can get the darned thing off. I hate the cuff. I tense up and start sweating — my heart races and I start hyperventilating. Do I realize this is a dumb reaction? Yes. Does it stop me from reacting like this. Hell, no! So, The Hubster takes his blood pressure to give me time to get myself under control (spoilers: it doesn't help) and his blood pressure is something nauseating like 98/60. The rat ba… uh…  bunny. Time for me. I can't get the cuff on, I'm starting to panic. The Hubster is just looking at me like he's never met me before and I have to sit here and just breathe until I calm down. He puts the cuff on my arm and pokes the button and I just know the cuff is going to saw my arm right off. 145/98. Crap. So I get calmed down a bit and I take my blood pressure again. 140/96. Double crap. I'm borderline hypertensive – depending on which chart you want to believe. My blood pressure has always been low. This is new and not something I wanted to hear about. Just … crap. What do I do now?
I'm not a fan of doctors or the way that doctors currently treat patients. I have no intention of taking blood pressure or any other type of prescription medication, so what would be the point of going in to see one. It would cost me money, piss me off, ruin my day and nothing would change. Am I being hard on doctors? If any of the doctors I've been to in my past are any indication, no.
I cut back on salt. I stopped drinking alcohol except on weekends. And I absolutely avoided having my blood pressure taken again. But, I knew that I needed to do something more.
I've been exactly the weight I am for the last 10 years or more. I don't gain and I don't lose. I eat a stardard American diet. The only things I didn't eat was garlic, eggplant and curry. But I love meat and thinking about going vegetarian or, heaven forbid, vegan for my health was giving me more heart palpitations than the thought of having my blood pressure taken. I couldn't imagine giving up meat. Nope, not doing that. There has to be another way.
One afternoon, I was craving pork chops. Why? I don't know … who knows why we crave things sometimes. I tried to ignore it because I knew we were having dinner in a few hours, but it just didn't go away. I told The Hubster that I was going to air-fry myself a pork chop as a snack. I cut my own pork chops from whole pork loins and vacuum pack them in packages of 4 chops. So, I air-fried all 4 of the chops and took them into where I was working. I ate a chop. Oh, yum! Just the air-fried chop sprinkled with salt. I just picked it up like it was a cookie and snacked away. I was still craving pork chops. OK, one more can't hurt my dinner than much. Yum, yum, yum! Before I realized it, I had eaten all 4 pork chops and I felt fantastic. Not just, "I satiated a craving" fantastic. I mean … totally, whole body & brain fantastic. Hmmmmm … what means this?
I remembered that a friend of mine was doing keto and I knew it was similar to the low-carb diet I had been on years ago. So I put on my detective hat (not really) and decided to do some research on the keto diet. Forward a week and numerous websites and YouTube videos later and I knew keto was moving in the right direction. But I wasn't sold. Why? Because I remember being on low-carb. For me, low-carb was great! I loved all the meat I could eat, but what usually caused me problems was the veggies and fruit — in a weird sort of way. If I was eating a sweet potato, it only made me crave regular potatoes … which aren't on the low-carb diet. If I ate strawberries with heavy cream, it only made me crave peaches or melon … which aren't on the low-carb diet. I wasn't sure I wanted to put myself through the typical diet of " you can have this, but you can't have that" which always made me want what I couldn't have. It's similar to the weight watchers mentality — you can have that, but you can only have 3 oz. of it. That never worked for me before and I knew it certainly wasn't going to work for me now.
I stumbled upon a video about a Carnivore Diet. Is this a joke? What the heck is a carnivore diet? Call me intrigued. I watched the video. It was literally a woman showing (and eating in front of the camera) what she ate in a day on the Carnivore Diet. Call me fascinated. The more I watched the more my healthy skepticism relaxed. THEN I found Dr. Ken Berry's YouTube channel. Dr. Berry brought the science (and the common sense) into the hype I'd also found while researching the Carnivore Diet. To me, the Carnivore Diet seemed too good to be true. But Dr. Berry along with 5 other medical doctors I started researching, plus the stories of countless people who've tried the Carnivore Diet, made me decide that Carnivore was the way for me to try and get healthy.
Basically, Carnivore is an elimination WOE (way of eating) that helps get rid of a lot of issues in the body. You eliminate everything except beef and other meat, seafood and fish, butter and bacon and you drink only water, black coffee and unsweetened tea. Dr. Berry explains it very well, please go to his channel for concise information, but for me it should help lower my blood pressure, get rid of my indigestion in the middle of the night, help with the brain fog and the constant low energy levels. And finally, as a bonus, it should also help me lose weight. If it helps me lose weight, maybe I'll stop snoring. Maybe my knees won't hurt so bad. Maybe I can start going to the gym again and work out without getting injured or having my knees and hip hurt like crazy. Lots of possibilities. Lots to look forward to, if this works.
I was psyched! All I had to do was convince The Hubster. I planned it out. I rehearsed what I'd say. I had videos queued up ready to go — because with my brain fog, I doubted I'd remember everything I wanted to point out about the Carnivore Diet, so I'd let Dr. Berry do it for me.
The Hubster was convinced! Happy Dance!! In fact, he started before I did. He tested whether or not he would be able to eat his breakfast without bread the very next morning. He was successful and we were off to the races!!
So, this is my story and my WHY. I am borderline hypertensive, have horrible indigestion during the night, joint inflammation, chronic pain, brain fog, plus a lot of problems with my knees and my mobility that is not helped by the fact that I am overweight.
So thanks for reading and I hope you'll stay tuned as I plan to blog my journey through this 90 Day Carnivore Diet Challenge.