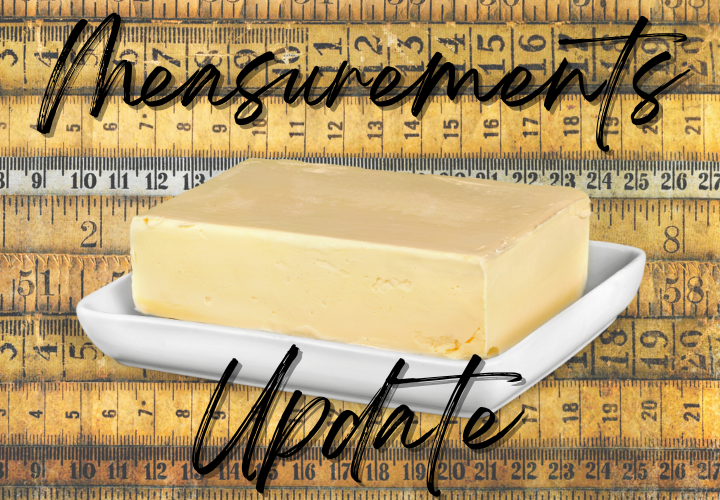 Now here's where I goofed up. I got to messing with Etsy listings and website stuff and totally forgot to take my measurements on Day 30. The Hubster basically hides when I get the tape measure out, he doesn't want to be measured or even hear that he may need smaller sized jeans and I just want to slap him silly for whining about his weight loss … sheesh! I did corner him (since I'm getting in better shape, it's easier to do! LOL), and managed to get his waist measurement for height/waist ratios, so that's the only one we will be able to monitor for him. He's basically a twig, so there's really not much there to measure.
I did finally realize it was over that 30 day mark and I took my measurements on Day 40. It will have to be close enough, but I really wish I'd remembered to take them at the 30 day mark. Again I am posting inches lost per measurement instead of giving actual before and after measurements. It's a bit more dramatic … we are need a little drama in our lives, right??
Bust: 2-1/2 inches lost
Upper Waist (where all the pudge is): 3-3/4 inches lost
Natural Waist (at the bellybutton): 3-1/2 inches lost
Hips: 1-3/4 inches lost
Total Inches Lost: 11-1/2 inches lost in 40 Days!!
OK, that's it for my Measurements update — if you are interested in any of my other 30 Day Updates, please check out the links below!!
To see the individual sections, please click on one (or more) of the following links:
If you are interested in finding out more about the Carnivore Diet or would like to try a 30 or 90 Day Carnivore Challenge, you can find out more here: