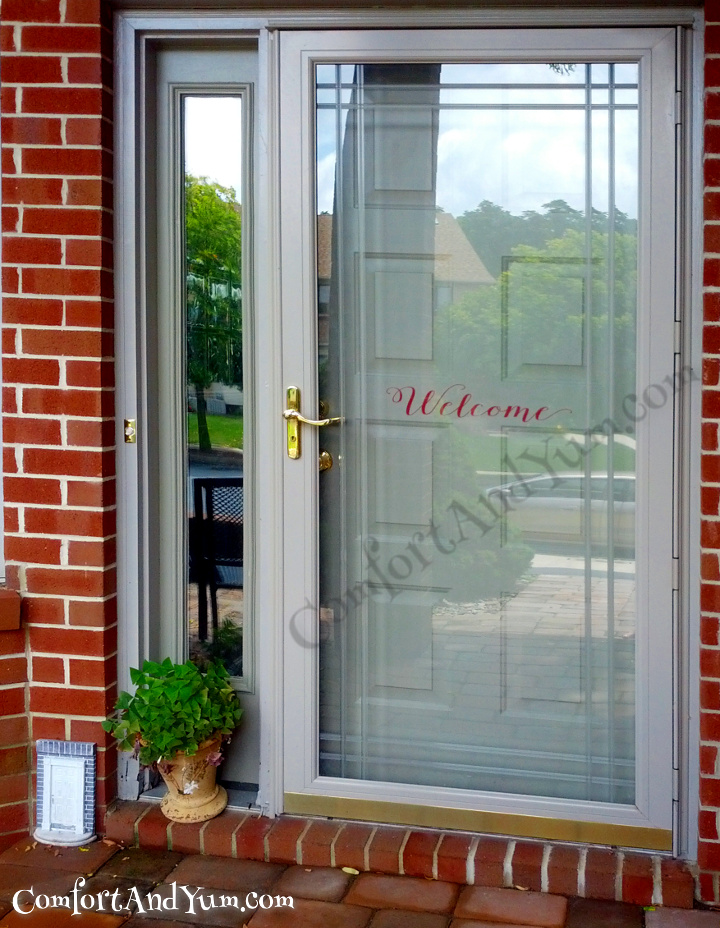 So, my front door was naked. Decidedly, totally nekked! And since my new motto is, "If it ain't moving, vinyl it," I decided that it would remain naked no longer!
What better way to welcome folks to your home than to add "Welcome" to the front door! It's attractive with just the right touch of elegance.
These decals are made from commercial grade indoor vinyl. Indoor vinyl has the same durability as the outdoor vinyl used on automobiles and signs but the adhesive is different. When it comes time to remove this decal, it won't take off drywall and/or wood — although it may remove some of the paint depending on the type and finish of the paint used.
The decal is 18 inches long and 3-1/2″ tall.
Decals in black or white are available upon ordering for $6.95 plus shipping.
Decals in custom colors are $8.95 plus shipping and may require a turn-around time if I don't have the color in stock
Decals come with backing and transfer medium, installation tool and instructions. All you need is a clean surface, a measuring tape and a level.
Click Here to See My Custom Color Charts!