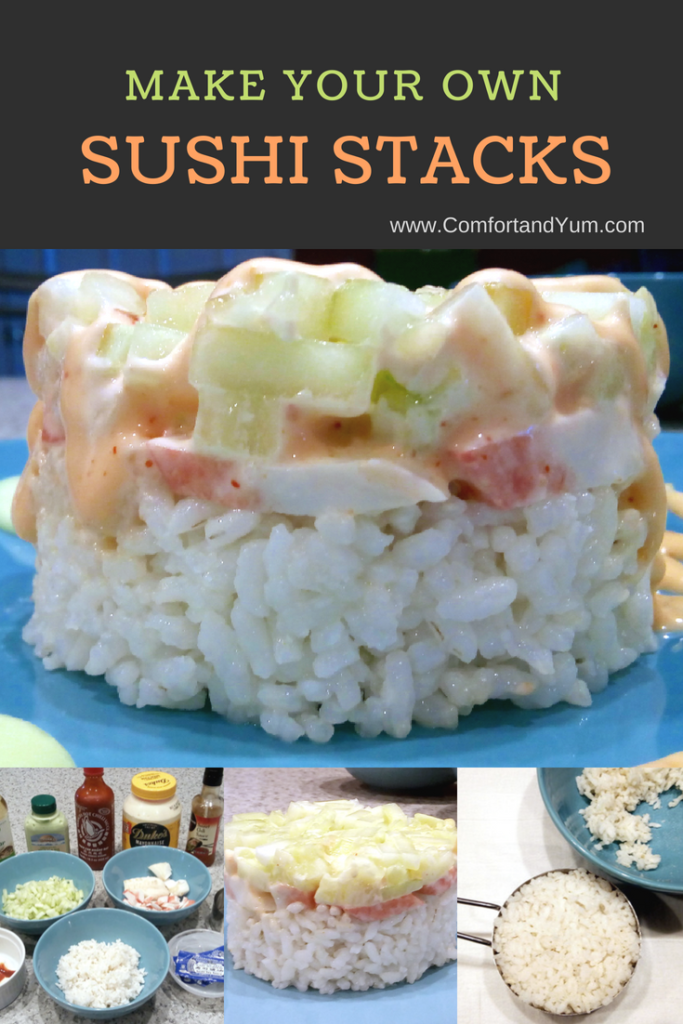 If you'd told me 10 years ago that Sushi would become one of my favorite foods I would have called you a Big Fat Liar, Pants on Fire. Yeah, kinda childish, but I'm betting I would have had some kind of sarcastic come-back to that effect. Seriously, who wants to eat "raw fish?"
At the time, I really didn't understand that not all sushi was raw … or even fish. And I really didn't take the time to research it. Because the whole raw fish thing … eeuuuuwwww!
Then the typical thing happened (at least typical for me — Karma hates me). I ended up at a dinner party where they were serving sushi (and only sushi) and I didn't want to hurt feelings or stand out by not eating — besides I was hungry! Standing there and looking at those beautifully prepared and colorful sushi rolls, the hostess explained what each one was and what was in them. I was fascinated. I decided to start out safe with a couple of California Rolls and then I was hooked. Boy, those things were good! Don't even get me started on Wasabi — that's like a religious experience!! Before the evening was over I'd tried all the ones that weren't raw fish — I wasn't THAT brave.
In the area where we live, we don't really have a lot of options for sushi. We are lucky enough to have a Wegman's and I discovered that they make sushi right in front of you, fresh every day. They even take special orders. YUM!
Sushi done right is labor intensive and, when purchased at a restaurant or a take-out place like Wegman's, can be expensive. So sushi is not always within my self-imposed frugal budget. We like to eat well, but I actually get a kick out of seeing how little money I can spend per week on food and still run a food & lifestyle blog to boot.
I was browsing Pinterest one day (who doesn't enjoy losing an hour or so on Pinterest, right?) and found beautiful photos of something called a Sushi Stack.
Call me intrigued. I . must . try . this. NOW!
So I called on my best pal, Google. Looking through the different recipes I found a lot that seems complicated. I want easy and frugal and, well, easy. Did I mention easy??  That was the whole point as far as I was concerned. I mean, seriously, if I'm going to have to buy a whole bunch of fancy ingredients and spend hours making sushi, I might as well drive to Wegman's and let them do all the work for me. Ya feel me?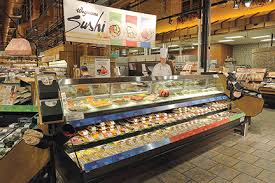 I came across a recipe over on Don't Sweat The Recipe that looked really good! I love shrimp, but The Hubster doesn't so I switched to imitation crab instead. I'm not a fan of avocado, so I didn't use that from her recipe either, I used the spicy sauce as the "glue" between layers instead. The method for building the stack is the same, but the ingredients have been changed to protect the innocent.
On that Dragnet note, let's get started.
Gather Your Ingredients
Leigh over on Don't Sweat the Recipe had the best idea for shaping the Sushi Stacks. She used a 1 cup measuring cup. I've also used a 1/4 measuring cup and I like the smaller stacks better – I find them easier to eat. Try both and see which you prefer — there are no Sushi Stack rules!
Make The Rice
Start with medium grain rice. I use Calrose Medium Grain that I get from Sam's Club. Medium grain rice is my go-to rice for just about everything including my Instant Pot Mushroom & Parmesan Risotto and my Instant Pot Rice Pudding.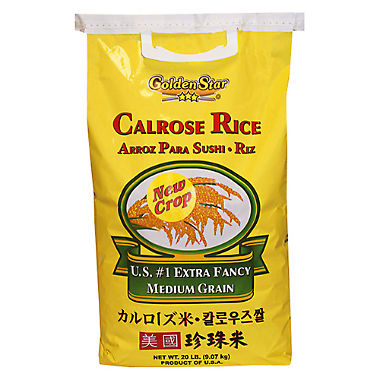 You can use a rice cooker or your Instant Pot. Since getting my Instant Pot, I generally use that since I have a recipe that makes perfect medium grain rice every time.
Allow the rice to cool and then if you want the rice to be a bit less sticky, add 1 tablespoon of rice vinegar and mix. Medium grain rice is not as sticky as sushi rice (sweet rice), but it's pretty darned close. The first time I made these, I had more rice stuck to my hands than in the measuring cup!
Make the Spicy Crab/Shrimp Sauce
Go ahead and make up the Spice Crab/Shrimp Sauce recipe.
Start Stacking!
Cut up whatever veggies you decide to use. I've used carrot matchsticks, chopped cucumber (my favorite) and avocado for The Hubster. As an FYI I learned the hard way, don't put the avocado at the very bottom — it sticks to the measuring cup and then won't come out. Make sure your first layer is something that isn't sticky or gooey.
Lay the cucumber in an even layer in the bottom of the measuring cup — you are building these stacks upside-down!
If you want to add a layer of mashed avocado, do that here. I used the spicy sauce instead of avocado on mine & it really kicked the spice up a notch. You want the sauce or avocado in there as it helps everything stay together.
The Star — Crab Meat
Now add your imitation crabmeat. I've tried several different brands and the one I prefer is this one.
I found them in my local Asian Grocery store in the frozen section. When I asked for sushi or crab sticks they didn't know what I was talking about, if that happens try calling them Fish Sticks. The reason I like this brand the best is that each crab stick is individually wrapped and are designed to shred into strings/threads if you roll them under your hand until they break apart.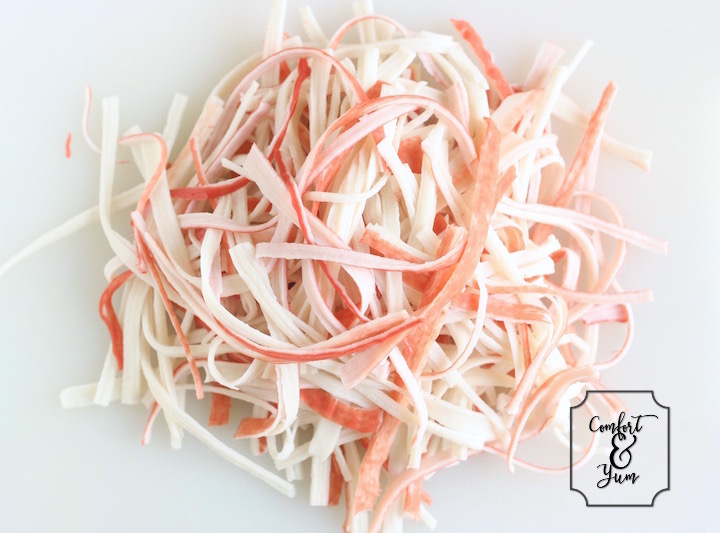 Add your crab next — either chopped, sliced or threads — it all tastes the same.
Next add your rice and gently press down. Place a plate on top of the measuring cup and then flip both over and gently lift it up — maybe giving it a tap or two … and TA DAHHH! You have a Sushi Stack ready to add sauces to.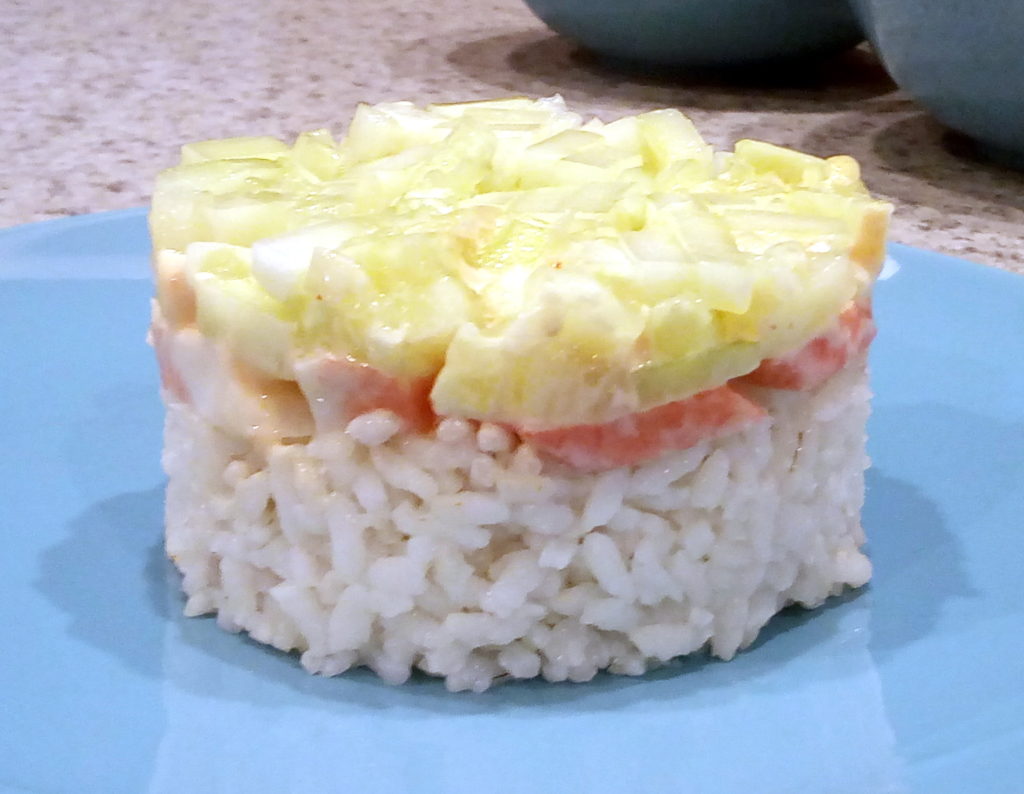 Mix your sauce ingredients and drizzle over the top. If you have a squeeze bottle, you can put your sauce in there and get a much finer drizzle line than by using a spoon. You can add Soy Sauce at this point, or allow each person to choose their own sauces. If you want to get fancy, top with sesame seeds and/or cut slivers of nori seaweed.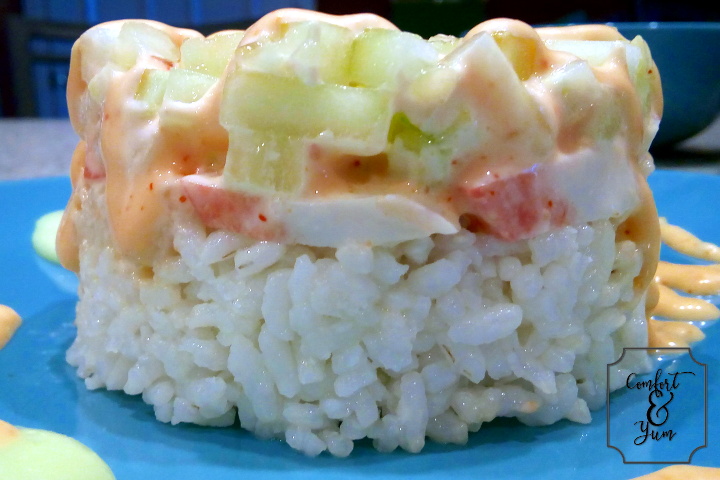 These sushi stacks are very filling. I've found that I usually only have to make 5-6 of these (1/4 cup size) for dinner with The Hubster eating the majority.
Spicy Crab Meat Sushi Stacks That Anyone Can Make
Ingredients
Sriracha Sauce:

½

C

Mayo

3

tsp

Sriracha

3

tsp

Sweet Chili Sauce

¼

tsp

Salt

.

Imitation Crab Stacks:

1⅓

cups

cooked Calrose Medium Grain rice

1/2

lb

Sushi

imitation crab Sticks

1

cup

diced cucumber

1

medium avocado

mashed

Sesame Seeds

optional

Nori Seaweed

cut into slivers (optional)

Soy Sauce

Wasabi Sauce
Instructions
Cook rice according to package directions, omitting salt. Allow the rice to cool. If you prefer, use your Instant Pot to make your rice.

In a small bowl, mix the ingredients for the sriracha sauce. Set aside.

Using a 1 cup or 1/4 cup dry measuring cup, layer cucumber, then spicy sauce, then a layer of crab and finish with rice to the top of the measuring cup.

Place the serving plate on top of the cup, carefully turn the cup and plate upside down to turn the stack out onto the plate, lightly tapping the bottom of the cup.

Drizzle about 1 teaspoon of soy sauce over the top of the sushi, then drizzle prepared wasabi sauce and the homemade sriracha sauce over the top of the sushi. Sprinkle with the sesame seeds.

Repeat with remaining ingredients and serve immediately.